Yunlin Museum exhibits over 100 puppets from around the world
---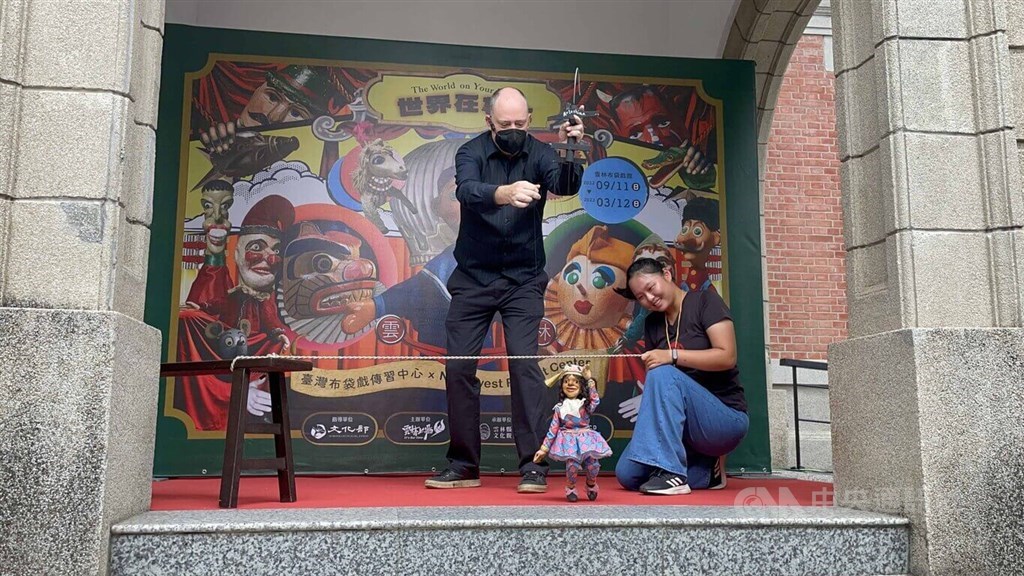 Taipei, Sept. 15 (CNA) An exhibition opened at the Yunlin Palm Puppets Museum in southern Taiwan on Tuesday, showcasing more than 100 puppets from countries across five continents until March 12, 2023.
"The World On Your Hand: An Exhibition of International Hand Puppetry" is organized by the Taiwan Potehi Institute, under the aegis of the Culture and Tourism Department of the Yunlin County Government, in collaboration with Dmitri Carter, Executive Director of the Northwest Puppet Center in Seattle, United States.
One of the exhibits is a German puppet called Kasper, who looks a lot like the Mr. Punch puppet in the UK and is a popular cartoon character in German string and glove puppet theatres.
According to the Taiwan Potehi Institute, Kasper's role has undergone variations over time. While originally known for violence and foul language, the puppet underwent a makeover in the 20th century and is now best known as an educator and often used to teach young children how to behave. .
Another highlight of the exhibition are the puppets from Mexico. The history of Mexican puppetry can be dated to before the arrival of Christopher Columbus, and during the colonial era, local puppet culture mixed with that brought by European powers, the institute said. .
The Mexican puppets on display were made by Lola Cueto, one of the most influential theatrical puppet designers of the 20th century. She was one of the first students at the Academy of San Carlos, the first major art academy in the Americas, and one of the few professional female artists in Mexico at the start of the 20th century, the institute added.
As a collector and educator of puppets, Carter said puppets date back to early human civilization and are a common art form around the world, adding that he is grateful for the opportunity to showcase the puppets. exhibited and discuss puppetry as an art form.
It is hoped that people who attend the exhibition can take a deeper look at the cultural heritage of puppetry, he said.
At the official opening of the expo, Yunlin County Magistrate Chang Li-shan (張麗善) spoke about the progress made in building a headquarters for the Potehi Institute of Taiwan, established in March 2021. , to promote this traditional art form in Yunlin, long considered the birthplace of Taiwanese puppetry.
The institute is the first dedicated to traditional Taiwanese hand puppetry and aims to develop international relations as shown in the exhibition, according to Chang.
The exhibit also represents an attempt by the institute to inspire domestic puppeteers and performers, to whom the institute plans to provide more resources in the future as it strives to spur the development of hand puppetry. local, Chang said.
According to the county's Department of Culture and Tourism, the institute's headquarters, located in Taiwan's Potehi Cultural District in Huwei Township, is still under construction and expected to be completed before the end of next year.