University of Albany Museum of Art exhibits focus on identity, body and movement – Spotlight News – The home of The Spot 518
---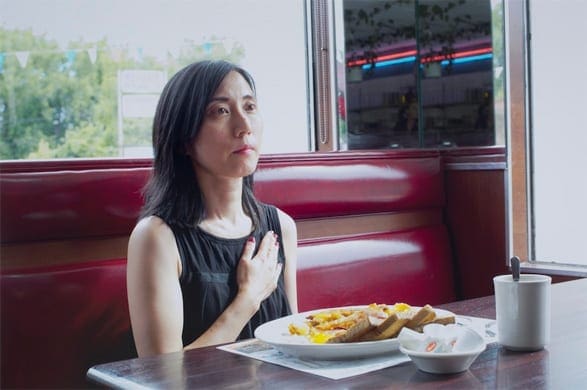 ALBANY— Three new exhibits were recently unveiled at the University of Albany Museum of Art.
On the first floor of the museum, a collection of photographic works by 20 different artists, titled "Race, Love and Labor: New Work from the Center for Photography at Woodstock's Artist-in-Residency Program" is now on display. The exhibition features works by artists of color who participated in the Center for Photography at Woodstock's residency program, and includes hand-picked photographs, artist books and videos by guest curator Sarah Lewis, historian of culture and assistant professor at Harvard University.
On the second floor, paintings and body prints by abstract artist Keltie Ferris are featured, including his largest painting to date. Described by museum curator Corinna Ripps Schaming as "bold and expressive", "Keltie Ferris: Body Prints and Paintings" includes pieces ranging from black or white only to increasingly colorful paint. As an artist, Ferris is sometimes literally integrated into her prints, as she creates them using layered pigments and imprints of her own body.
In the Western Gallery on the second floor, selected videos from "Gerard & Kelly: Performance Documents" are screened in a single-channel format. Selected videos include pieces from Brennan Gerard and Ryan Kelly's collaborations over the past five years. Their method of presentation not only raises questions about the intimate relationships present in a performance setting, but also the consideration of dance as a medium present within museums.
Schaming notes the importance of the relationship between the new exhibits, stating that these three revolve around ideas about identity, body and movement. Schaming said she hopes to "reach campus" and inspire people from all walks of life to come experience, enjoy and learn from this work, noting that a professor at the university even chose to use one of the exhibits. as a focal point. for his teaching this semester.
While inviting viewers to appreciate these works, Schaming also wishes to challenge them, saying that in these contemporary pieces "there are more questions than answers". Ultimately, these exhibits can speak emotionally to the individual and allow them to reflect on aspects of race and identity formation, and according to Schaming "you don't need an art degree to appreciate everything here," she said.
All three exhibits will remain on display to the public free of charge until Saturday, April 2.
For more information about the University of Albany Arts Museum, call 442-4035 or visit www.albany.edu/museum/index.shtml. The museum, located on the UAlbany downtown campus at 1400 Washington Avenue, is open Tuesdays from 10 a.m. to 8 p.m., Wednesdays and Fridays from 10 a.m. to 5 p.m., and Saturdays from noon to 4 p.m.