New exhibits at the Laguna Art Museum include lithographs by John Baldessari, animal sculptures by Gwynn Murrill and prints by Mexican American artists
---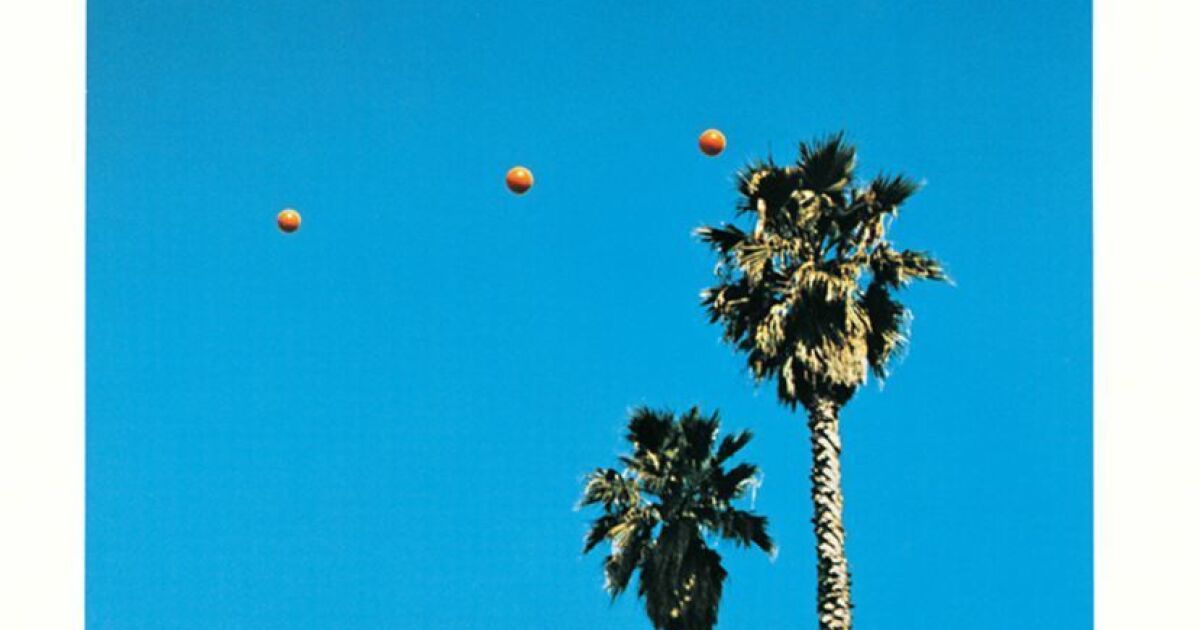 As the summer art season in Laguna Beach comes into full swing, Orange County's oldest art museum just opened three new exhibits and extended another.
On June 16, the Laguna Art Museum opened "I Will Not Make Any More Boring Art: Prints by John Baldessari" and "Sculptures by Gwynn Murrill." The museum also opened a gallery of sculptures from its permanent and extended "Self Help Graphics, 1983-1991" collection, which was originally scheduled to close from May 20 to September 22.
"I Will Not Make Any More Boring Art" is named after a lithograph by Baldessari, a hugely influential contemporary artist and teacher who has been at the forefront of West Coast Conceptual art for decades. The 1971 lithograph was his first venture into printmaking after years of working as a painter.
The prints are from the collection of Jordan D. Schnitzer and his family foundation. Based in Portland, Oregon, Schnitzer is president of Harsch Investment Properties, a private real estate investment firm in Portland. Its collection of contemporary prints and multiples is one of the largest in the country.
Baldessari "is one of the most important artists of our time," Schnitzer said in an interview. "The ideas that come to him at first glance seem crazy, but he makes these works that are great.
"I am a labor steward and facilitator. For me, everything revolves around the art and the public. There is great fun in buying art, but also great joy in sharing art.
Elizabeth Rooklidge, an independent curator who previously worked as assistant curator at the Museum of Contemporary Art in San Diego, was guest curator of the Baldessari and Murrill de Laguna exhibitions.
"John Baldessari is a giant in the field," she said. "He changed the way we think about art. Using found images from popular culture and cropped, combining and taking images out of context, he asks the fundamental question: what is art? And what makes art good and what gives it artistic value?
The exhibition features over 70 works on paper made between 1971 and 2017. Many are based on photographs and collages, with tints, lines, circles and other geometric objects added for postmodern effect.
"Eight Colorful Inside Jobs" (2017) is a Mixografia print made on handmade paper. Mixography is an engraving technique that allows the viewer to see the brushstrokes. Images also rise from the surface to give a subject a three-dimensional appearance.
Other highlights include "Throwing Three Balls in the Air to Get a Straight Line (Best of Thirty-Six Attempts)", performed in 1973; "Six Colored Gags (Man)" (1991); "Object (with defect)" (1988); "Brain/Cloud (with seascape and palm tree)" (2009); and "The First $100,000 I Ever Made" (2012), a reproduction of a rare $100,000 bill with President Woodrow Wilson's face on it.
Rooklidge, who grew up in Laguna Beach, says Baldessari's use of images is particularly resonant now, with the dominance of Instagram, Facebook and other social media. His work allows us to take a step back and adopt a certain perspective on the whole.
"We are in that time where images bombard us more and more every day," she said. "They just proliferate exponentially. I think the work is just as relevant, if not more relevant for today.
Spotlight on an "underrecognized" sculptor
On the ground floor of the Laguna Art Museum's Segerstrom Family Gallery, "Sculptures by Gwynn Murrill" features approximately 20 works by the Los Angeles-based artist from the early 1970s to the present. This is the first exhibition to feature works from his entire career.
Born and raised in Southern California, Murrill was fascinated by the California landscape, "especially the animal life where she lived," Rooklidge said.
Thus, she focused on animals, including coyotes, deer, hawks, cats, and dogs. These sculptures are exhibited in his personal exhibition, along with some human figures.
Inspired by ancient Greek, Egyptian and Chinese figures, Murrill takes a minimalist approach, "using animal forms but reducing them to their basic elements".
"They're smooth and very elegant shapes, but in a way that really communicates that these animals are alive," Rooklidge said. "The hawk is about to fly off its branch, or the coyote is about to start running."
When Murrill was an art student at UCLA, none of her professors worked with wood. As she did not meet anyone who could teach her the right techniques, she developed her own.
"It allowed her to explore the material on her own and come up with somewhat idiosyncratic working methods," Rooklidge said.
The artist was involved in organizing this exhibition, so it appears that some of the sculptures interact or communicate with each other, Rooklidge said.
Before the announcement of this exhibition, the Laguna Art Museum had already acquired one of his sculptures, "Hawk IV" (1993/1997). It is on display in the California Gallery on the ground floor, along with other sculptures from the permanent collection. It's over 15 feet tall, so it wouldn't have fit in the basement gallery anyway.
Out of an East Los Angeles Print Shop and Art Center
Upstairs in the second-floor gallery, the museum displays selections from its large collection of self-help graphics, acquired by Bolton Colburn, then curator of collections, who would later become museum director, post that he held for 15 years.
In 1992, the museum acquired 170 prints by 90 artists from Self-Help Graphics, an East Los Angeles printmaking studio and art center that emerged from the 1960s Chicano movement. It was founded by Sister Karen Boccalero.
"Self-Help Graphics, 1983-1991" features 16 works by well-known and emerging Chicano and Chicana artists such as Glenna Boltuch Avila, Yreina Cervántez, Ricardo Gonsalves, Delilah Montoya, Gilbert "Magu" Luján, Frank Romero, and Patssi Valdez.
The exhibition was curated by Malcolm Warner, director of the museum since 2012.
"Sometimes I do conservation," Warner said. "I wanted to get to know this collection a little better by looking through it. Maybe we haven't exposed it as much as we should.
"Self-Help Graphics" includes several bright and exuberant prints, many of which feature the customs and celebrations of Mexican American culture. A number of the same artists are featured in "Papel Chicano Dos," an exhibition of works on paper from actor Cheech Marin's collection on view through July 14 at the Muzeo in Anaheim.
The Laguna Art Museum has not hired a full-time contemporary art curator since the departure of Grace Kook-Anderson in January 2015. The museum has relied on guest and freelance curators and will do so for the foreseeable future.
"I'm pretty happy with the results we got from bringing in different curators to work on different projects," Warner said.
These projects have included a comprehensive and acclaimed retrospective of Tony DeLap from February to May 2018. This exhibition was curated by art critic and curator Peter Frank.
DeLap died in May at the age of 91.
IF YOU ARE GOING TO
What: "I Will Make No More Boring Art: Prints by John Baldessari", "Sculptures by Gwynn Murrill" and "Self-Help Graphics, 1983-1991"
Where: Laguna Art Museum, 307 Cliff Drive, Laguna Beach
When: 11am-5pm Sunday to Saturday, closed Wednesday, open until 9pm Thursday until September 22
Cost: $7 general, $5 seniors and students, free for visitors 17 and under
Information: (949) 494-8971 or lagunaartmuseum.org
Support our coverage by becoming a digital subscriber.
Richard Chang is a contributor to TimesOC. Follow him on Twitter at @Ricardo77.
For more Orange County news and features, visit TimesOC.com or follow us on Twitter @timesocofficial.