Culture club Chicago: 5 museum exhibits for students to visit, opening in September
---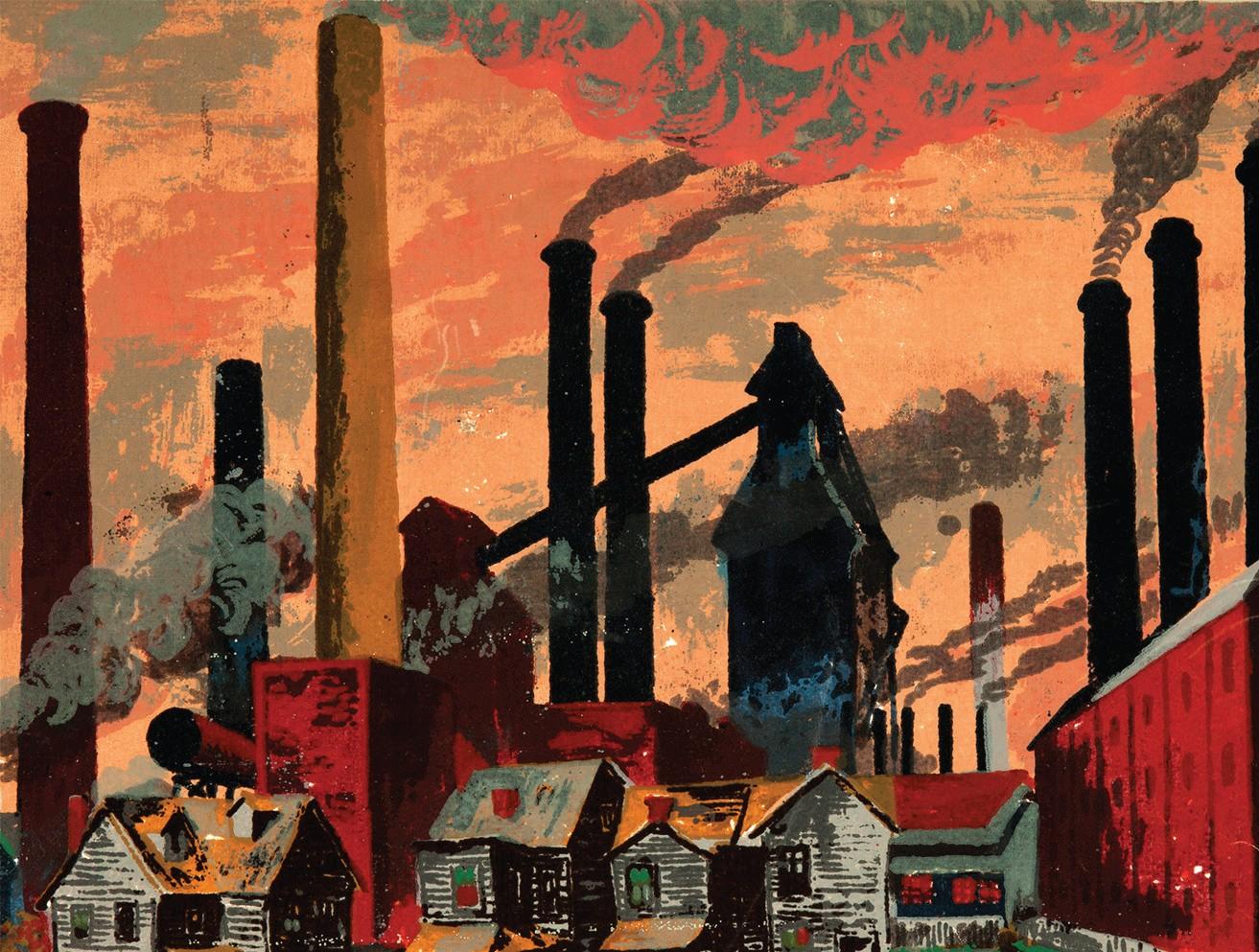 Chicago is one of the best cities in the world for art.
Don't think it pales in comparison to cities like New York and Los Angeles – in 2013, Trip Advisor ranked the Art Institute of Chicago the #1 museum in the nation and the #3 museum in the world, and the museum alone is home to some of the world's most famous works of art, including Grant Wood's "American Gothic", Edward Hopper's "Nighthawks" and "A Sunday Afternoon on the Island of La Grande Jatte by Georges Seurat.
But the Art Institute is just the beginning. From contemporary to classic, the city has a host of great museums to explore.
Like students heading back to school, museums are ramping up their programming in September, with nearly all of the city's major museums opening new exhibits this month.
Getting educated won't break the bank either – all of the museums listed have free entry, student rates, or some free days.
So take a free afternoon before your classes get too heavy, admire great art, impress your friends with your culture, repeat.
1. DePaul Museum of Art – "Ink, Paper, Politics: The WPA Era Printmaking
from the Needles Collection"
Open September 11 | 935 W. Fullerton Ave | Free
Time Out Chicago recently named our very own DPAM Chicago's most underrated museum, and it lives up to its name with a unique display of Depression-era art. The Works Progress Administration gave federal funds to artists during the Great Depression, which led to the creation of everything from fiction to fine art. Prints by artists such as Fletcher Martin, Edward Arthur Wilson and Harry Sternberg explore the social issues of their day in their work.
2. Art Institute of Chicago – "Photography Is"
Opening September 18 | 111 S. Michigan Ave | $12 for students
Free Thursdays from 5-8 p.m. for Illinois residents.
The start of the museum's nine-month series, "Photography Is", celebrates the 40th anniversary of photography at the museum, as well as the fifth anniversary of photography in the Modern Wing. The series begins with exhibitions by two Modern Wing photographers, Sarah Charlesworth and August Sander. "Sarah Charlesworth: Stills" features a set of enlarged and cropped news photographs of people jumping or falling from high-rise buildings. A group of seven of these photos was originally exhibited in 1980, but the full series of 14 photographs was never exhibited. "Stills" is the first solo exhibition of Charlesworth's work in an American museum in 15 years. Also be sure to check out 'Magritte: The Mystery of the Ordinary, 1926-1938', a stunning retrospective of the artist's work, including 'The Treachery of Images' and 'Le temps pierced' before it closes on October 13.
3. National Museum of Mexican Art – "Rito y Recuerdo"
Opens September 19 | 1852 West 19th St. | Free
The Pilsen Museum's permanent collection is currently closed until December, but the annual NMA Day of the Dead exhibit, the largest in the United States, is worth a trip despite its absence. Dia de los Muertos is a Mexican tradition of honoring and remembering the dead, and the museum's exhibits do so with a traditional Otomí altar and burial mound offering (ofrenda-túmulo) from the State of Mexico as well as installations and other works of art by more than 60 artists from Mexico and the United States. Chicagoans with works on display include Rita Arias-Jirasek's installation for author Gabriel García Márquez, Marcos Raya, Héctor Barrón and more.
4. Museum of Contemporary Art – "David Bowie is"
Opens September 23 | 220 E.Chicago Avenue | $25 for "David Bowie is",
The MCA easily has the most publicized exhibition of the fall: a retrospective of 400 objects on the incredible career of David Bowie. The exhibit will feature everything from Bowie's Ziggy Stardust jumpsuits to handwritten lyrics, sets to album covers and more. In addition to the extensive collection, the museum has planned a variety of exhibition-related events with everything from Chicago's sibling duo White Mystery covering Bowie to a talk by Montreal's Kevin Barnes on the later artist to autumn. Tickets can be purchased with admission or online at mcachicago.org before visiting the museum. Tickets for the special exhibit will cost you more than normal – a student-rate ticket to the MCA is $7, with free admission on Tuesdays.
5. Smart Museum – "Sculpted, cast, crumpled: sculpture in every way"
Opens September 27 | 5550 S. Greenwood Ave | Free
The University of Chicago Museum usually houses a few different temporary exhibits as well as a permanent collection, but the entire space is occupied by the sculpture exhibit. Celebrating the museum's 40th anniversary, the exhibition is made up entirely of 3D works (and a few drawings of sculptures), including a piece that was part of the museum's first exhibition in 1974. Sculptures by contemporary artists such as John Chamberlain and Robert Irwin will be on display along with small-scale works by Auguste Rodin, Jacques Lipchitz, ancient Chinese Mingqi tombs and European bronzes. The exhibition promises to be impressive – the Smart Museum is closed for the whole month to prepare for the opening.